The Summer Learning Program that Delivers
Extraordinary Results in Just 5 Weeks
This summer, we celebrated a 48% improvement in Math and a 66% improvement in Literacy for students who participated in the RISE Summer Learning Program. This ready-to-implement solution provides pre- and post-assessments, data-analysis tools, and five weeks of math and literacy curriculum for Rising 1st through Rising 9th grade students.
Our Leader Intensive Workshop, three-day teacher onboarding program, and the choice of asynchronous, self-paced professional development and optional synchronous live virtual workshops make professional development a key lever for program success.
Learn more about the RISE Summer Learning Program and hear from guest speakers who will share how they achieved remarkable success during one of our upcoming RISE Informational Sessions.
WE PARTNER WITH
Districts
Charter networks
Community-based organizations
State education agencies
Philanthropic organizations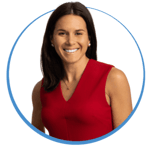 RISE Informational Sessions